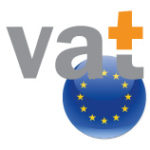 amavat | VAT Representation
This is when it is necessary for a company to be registered for VAT in another country as a result of its business activities, due to this it may be required to hire a local Fiscal Representative.

When appointing a Fiscal Representative you should be aware they will usually be jointly and severally liable for the VAT owed by the business.
There is no obligation for EU companies to hire a Fiscal Representative when attaining a VAT registration in another EU country. Nevertheless, many EU Member States do call for a non-EU businesses to appoint a Fiscal Representative when registering for VAT locally. Just as, a Fiscal Representative is essential when there is a requirement for a non-resident business to be registered for VAT in many countries outside of the EU.
amavat® offers Fiscal Representation services throughout the EU, so that your company is compliant with local VAT requirements.
Services includes within our Fiscal Representation include:
Making sure your compliant with local fiscal laws for VAT purposes;
Also ensuring your company act in accordance with with local rules on invoicing, VAT treatment, accounting procedures and VAT filing and payments; and
Handling any enquiries and tax inspections from the local VAT office.
Why not let amavat® represent you when you require Fiscal Representation? While you concentrate on your core business.
amavat® provides a one-stop-shop solution for VAT Compliance within Europe. We assist clients with a single point of contact that speaks their language and handles all VAT related issues with a standard and cost efficient approach.
If you have any queries or questions, please do not hesitate to contact amavat®.
To find out more information please visit www.amavat.eu