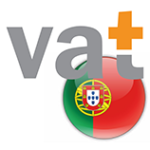 Amendment to retail export in Portugal
The Portuguese 2018 Budget was presented to the Assembly in October, 2017. Part of this budget included an amendment to the retail export scheme, also known as 'Tax Free Shopping'.
This VAT retail export scheme permits non-EU travellers (or EU emigrants) departing from the EU a refund of VAT charged on certain goods bought while visiting Portugal.
The adjustment declared in the budget was that from 1st January, 2018 the threshold to qualify for this exemption will be reduced from €75.00 to €50.00.
amavat® provides a one-stop-shop solution for VAT Compliance within Europe. We assist clients with a single point of contact that speaks their language and handles all VAT related issues with a standard and cost efficient approach. If you have any queries or questions, please do not hesitate to contact amavat®.
To find out more information please visit www.amavat.eu