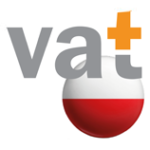 Polish ruling party plans to lower VAT to 22% from 2016: report
Poland's ruling Civic Platform (PO) party plans to lower Value Added Tax (VAT) to 22% starting from 2016 from 23% now and exempt the under 30-years-olds from paying the personal tax (PIT), Gazeta Wyborcza (a leading daily Polish newspaper) advised on 7th July 2015.
In June 2015, the Polish Prime Minister Ewa Kopacz said she wanted to take advantage of the easing of European Union fiscal controls on Warsaw to cut taxes, as her party seeks to win back support ahead of an autumn parliamentary election.
Civic Platform and the main opposition party Law and Justice (PiS) have been laying out their proposals concerning taxes, pensions and family support ahead of the parliamentary elections in October 2015.
PiS candidate for Prime Minister Beata Szydlo also promised to cut VAT to 22% and lower the Corporate Income Tax (CIT) for small and medium size companies to 15% from the current 19%.
Poland raised VAT to 23% in 2011 to raise budget income as the financial crisis accelerated. Bringing it down by 1% point will cost the budget an estimated 5 billion złoty to 6 billion złoty ($1.3 to $1.6 billion), Gazeta Wyborcza said.
The government planned to restore the 22% rate in 2017, but the EU's decision on Poland's exit from the excessive budget deficit procedure, effectively a sin-bin for countries that fail to meet fiscal targets, will allow the government to cut it a year earlier, Gazeta Wyborcza said, quoting an unnamed government source.
The government spokesman was not immediately available to comment.
Gazeta Wyborcza also said that PO wants to increase the tax-free allowance, but not by as much as PiS.
Civic Platform, in power since 2007, is lagging behind Law and Justice party ahead of the parliamentary election. Law and Justice's candidate Andrzej Duda was the surprise winner of the May presidential election.