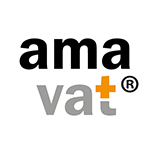 SAF-T important changes to VAT reporting in Portugal for VAT PT payers
We would like to remind you that taxable entities that are not established in Portugal, but registered for VAT purposes, has the obligation to use certified invoicing software since the 1st of July 2021.
In January 2023 it's mandatory all the entities have this obligation accomplished and submit the SAF-T until day 5 of each month, starting in January of 2023 regarding the month of December of 2022.
Invoices issued with the Portuguese VAT number, should be issued with Portuguese certified software. You can find the list of certified software on the site of the Portuguese fiscal authorities below:
https://www.portaldasfinancas.gov.pt/pt/consultaProgCertificadosM24.action
Each software generates its own SAF-T files. Upon receipt of the SAF-T -t, our partner firm in Portugal will file them with the PT Tax Authority.
---
If you have any questions about these or other services we offer, please feel free to contact
our experts: the contact form – amavat®
Your amavat® Team
We are an independent member of HLB. THE GLOBAL ADVISORY AND ACCOUNTING NETWORK.
This publication is non-binding information and serves for general information purposes. The information provided does not constitute legal, tax or management advice and does not replace individual advice. Despite careful processing, all information in this publication is provided without any guarantee for the accuracy, up-to-date nature or completeness of the information. The information in this publication is not suitable as the sole basis for action and cannot replace actual advice in individual cases. The liability of the authors or amavat® are excluded. We kindly ask you to contact us directly for a binding consultation if required. The content of this publication iis the intellectual property of amavat® or its partner companies and is protected by copyright. Users of this information may download, print and copy the contents of the publication exclusively for their own purposes.