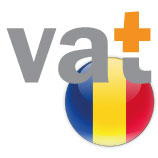 Romania has applied a limited VAT 'Split Payments' regime from the 1st March, 2018 in an attempt to reduce VAT losses and fraud.
From the 1st January, 2018, Romanian taxpayers who are in financial difficulties are required to create VAT bank accounts to securely receive VAT receipts and onwards remittance to the tax authorities. Below is the criteria for the requirements, which includes outstanding balances at 31st January, 2018:
Large taxpayers with debts above RON 15,000.00;
Medium taxpayers with debts above RON 10,000.00; and
Other taxpayers with debts above RON 5,000.00.
'Split Payments' involve customs paying the VAT element of any taxable supply into a special VAT bank account of the company. This bank account is controlled and supervised by the tax authorities.
Romania has the biggest EU VAT Gap, the variance between VAT receipts and forecasts, as a ratio to GDP.
amavat® provides a one-stop-shop solution for VAT Compliance within Europe. We assist clients with a single point of contact that speaks their language and handles all VAT related issues with a standard and cost efficient approach.
If you have any queries or questions, please do not hesitate to contact amavat®.
To find out more information please visit www.amavat.eu