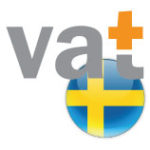 The Swedish authorities clarify VAT exemption for certain types of investment fund management services
Swedish tax authorities have restructured their VAT guidance on services connected to investment funds, basically stating that providing management services to investment funds that deal with unit linked insurance plans, are not excused from VAT.
You can consult the Swedish Tax Authorities' website here, for full guidance, although there is no current English version available.
amavat® provides a one-stop-shop solution for VAT Compliance within Europe. We assist clients with a single point of contact that speaks their language and handles all VAT related issues with a standard and cost efficient approach.
If you have any queries or questions, please do not hesitate to contact amavat®.
To find out more information please visit www.amavat.eu
2017
,
amavat
,
EU
,
European Union
,
getsix
,
Sweden
,
Sweden VAT
,
Tax
,
VAT
,
VAT Compliance
,
VAT Guidance