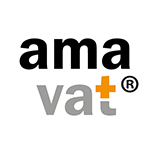 The Customs Tariff for 2023 and correlation tables in the EU
We would hereby wish to remind you that on January 1st, 2023, a new Customs Tariff and correlation tables come into force.
This year's changes to the CN nomenclature are a consequence of the changes to the worldwide Harmonised System nomenclature – the so-called HS 2022, which are carried out every 5 years.
Commission Implementing Regulation (EU) 2022/1998 of September 20, 2022 amending Annex I to Council Regulation (EEC) No 2658/87 on the tariff and statistical nomenclature and on the Common Customs Tariff which was published in the Official Journal of the European Union series L 282/1 of October 29, 2022.
The regulation applies from January 1st, 2023.
Correlation tables showing what will change in the CN from 1 January 2023 can be found on podatki.gov.pl under the Customs tab:
---
If you have any questions about these or other services we offer, please feel free to contact
our experts: the contact form – amavat®
Your amavat® Team
We are an independent member of HLB. THE GLOBAL ADVISORY AND ACCOUNTING NETWORK.
This publication is non-binding information and serves for general information purposes. The information provided does not constitute legal, tax or management advice and does not replace individual advice. Despite careful processing, all information in this publication is provided without any guarantee for the accuracy, up-to-date nature or completeness of the information. The information in this publication is not suitable as the sole basis for action and cannot replace actual advice in individual cases. The liability of the authors or amavat® are excluded. We kindly ask you to contact us directly for a binding consultation if required. The content of this publication iis the intellectual property of amavat® or its partner companies and is protected by copyright. Users of this information may download, print and copy the contents of the publication exclusively for their own purposes.