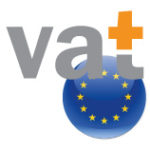 amavat | VAT Registration Service
Dealing with overseas VAT registrations requires expert knowledge of local tax authority regulations and appropriate language skills if the process is to be handled successfully and the VAT registration number issued quickly.

Given the expert knowledge that amavat® possess, companies can benefit from having a single, hands-on and professional point of contact managing the full range of their international VAT compliance obligations.
amavat® offers a practical, efficient and cost-effective service. This means that rather than having to create and sustain relationships in multiple countries, deal with different languages and intricate tax authority bureaucracy, you can entrust it to amavat with our expertise and knowledge to meet your business's requirements.
We provide a complete 'VAT Registration' Service
At amavat® our VAT registration service covers the complete process from reviewing your business activities to confirm why a VAT registration is suitable through to the VAT registration number being issued. amavat® attaining your VAT registration number doesn't mark the end of our work – we will also guide you through invoicing customers, and the declarations that you will require to submit.
amavat® service will include
The preparation and submission of all applicable application forms;
Translating documents related to the process;
Guidance on the information which requires to be provided to the tax authorities;
Guidance on the start date which should relate to the VAT Registration;
Guidance on local VAT rates and deductible amounts of VAT;
Guidance on bank guarantees and Fiscal Representation where applicable; and
Liaise with the local tax authorities until the VAT registration number has been issued.
amavat® grows with your business
amavat® provides a one-stop-shop solution for VAT Compliance within Europe. We assist clients with a single point of contact that speaks their language and handles all VAT related issues with a standard and cost efficient approach.
If you have any queries or questions, please do not hesitate to contact amavat®.
To find out more information please visit www.amavat.eu