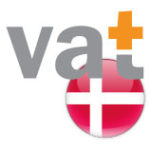 Danish SMEs receive support to spot tax errors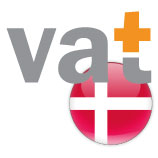 From the beginning of 2018, the Danish tax agency will introduce a pilot scheme to support small to medium sized enterprises on value-added tax and direct tax compliance matters.
This new 'VAT and tax check' (moms -og skattetjek) means that SMEs can, at their own preference, have an accountant review a number of selected tax issues, including, for example, the taxation of employee benefits, to identify and correct errors before reporting information to the authorities, giving them greater confidence that they will pay the correct direct tax and value-added tax, the Danish government advised. This should, in turn, free up more time for tax agency officials to confront deliberate non-compliance.
From the 600,000 SMEs in Denmark, around 46% make unintended errors in tax filings and 10% make intentional mistakes to mitigate or evade taxes, according to the Danish government. Tax Minister Mr Karsten Lauritzen, said "It must be easier for companies to pay the correct tax. We have complicated tax rules and, especially for small businesses, it can be difficult to comply with all rules without the help of a professional accountant. Therefore, we have now prepared a VAT and tax check so those who want to follow the rules can be surer that they pay the right tax."
In December 2017, guidelines of this new initiative will be released.
amavat® provides a one-stop-shop solution for VAT Compliance within Europe. We assist clients with a single point of contact that speaks their language and handles all VAT related issues with a standard and cost efficient approach.
If you have any queries or questions, please do not hesitate to contact amavat®.
To find out more information please visit www.amavat.eu