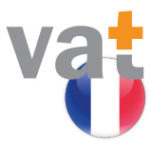 VAT fiscal representative updated in France
France has recently updated the list of non-EU countries whose businesses are required to appoint a French fiscal representative if they are French VAT registered.
One of the countries which has been added is Argentina – this means that Argentinian companies or sole traders etc. who are VAT registered in France, must now appoint a local tax representative. A range of new countries where added, including, New Zealand, Japan and South Africa.
If you have any queries or questions, please do not hesitate to contact amavat Europe.
To find out more information please visit www.amavat.eu